Another round of useful classroom ideas!
Have you ever hired a student to teach a lesson?
Once my students have mastered a skill and feel that they know it well enough to teach it, I hire them to take over. It is priceless!
They always feel 6 feet tall when they are standing at the white board, marker in hand, trying hard to find the right words to say.
While they are teaching, I sit in their seat, which I love. And my students love. You get a whole new perspective of your classroom and your students.
Here is one of my cuties teaching a lesson on future tense verbs.
And this handsome boy is teaching the class about "Super E!"
The next time your voice needs a rest, hire a student to be the teacher!
Then, sit back, relax, and enjoy the show!
Ready for more great ideas?
Head on over to Krystal's blog.
She is going to talk about a very useful classroom behavior incentive.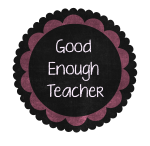 You can also visit the link-up below and choose a topic that interests you. There are lots and lots of great ideas! Happy reading!